Choosing To…
Live To Give!

I may not know you personally, but one thing I do know: You have been badly hurt in your life. You have heard words that have assaulted and stung. Words that are lies that you just can't shake off. People have done mean and damaging things to you. However, your past does not define you.

My heart pours into yours being a sister in Christ with compassion and understanding. You may not hear just how beautiful you are, but I want you to know you are beautiful. Your life does matter and the world needs your unique qualities. I value and appreciate you more than you will ever understand or hear.
Never forget how valuable and precious your life is.
As I turned the corner, our eyes met up; yours filled with shame, mine filled with joy and delight. You see, God answered my prayers. Your life means more to me than we dare to understand. I get you because I've been there, felt that!
God doesn't want you crawling back into your shell. God wants to pour love into you. Our paths crossed so you will know you're not alone and can receive warmth and understanding from a heart filled with compassion.
I understand it's hard to trust others when you've been rejected, but grab a hold of the loving hand extended.

I may have never been homeless living on the streets, but I was just a paycheck away from it. We relate because I have lived through the tragedies and decisions leading up to your homelessness.
Understanding what hopelessness and paralyzing fear does to a beloved through attacking thoughts of not being enough and the shame that accompanies those lies is intense.

Sweet friend, there's no shame in our game; Jesus is His Name! Nothing you did cannot be forgiven. Forgiveness should not be seen as a weakness, but rather as a strength.

When we embraced, I could feel your desperate hold due to fear that turned cold. You shivered and hung onto me like an addict needing her fix. You grasped for air as your face was buried into my chest with tears that drowned and overwhelmed your soul. I am forever dressed in your tears that permeated my soul.

Your hopelessness mirrors the darkness that exists due to some bad choices and decisions. We all make mistakes. God will turn your ashes (pain and mistakes) into beauty if you will let go and learn from Him through them. 
God wants us to run this race victoriously all the way to and through the finish line. He fights for us by sending support from others who will speak words of life, love and courage. Our new family! ♥♥♥

God's amazing grace offers us hope by guiding us out of the darkness with His strength. You don't have to go at it alone. That's why He crosses our paths with other beloveds. That's the light that will help guide you out of your darkness!

I want to love and emulate what Mother Teresa said about giving: "It is not about how much we give, but about how much love we put into giving."
Why are we so reluctant to reach out and extend a helping hand to those who are in need?

I admit, there are times when I encounter others in need and I act like I'm blinded to it. I either don't want to be inconvenienced or feel what little I have to offer would not help much. That's a sinful act of omission; failing to reach out and do good by helping another.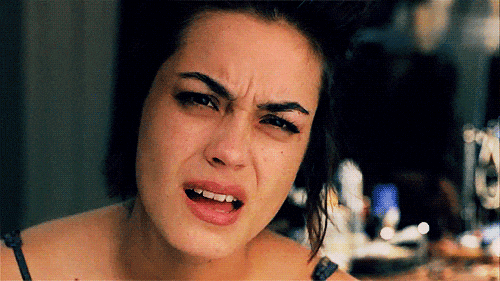 Ouch!

Jesus commanded us to be on the lookout for such needs by showing compassion and pity without expecting anything in return. 1 John 3:17 says, "If anyone has material possessions and sees his brother in need but has no pity on him, how can the love of God be in him?"
Serve Without Reserve
I wish we could bottle up all the love and grace that is extended to us before it disappears, but time doesn't stand still. I'm praying others will experience the kingdom of God this side of heaven through my love and actions.
We are called to serve God without reserve, which is easier said than done.

Living out what Roy T. Bennett beautifully articulated is a challenging reminder:
"Don't just learn, experience.
Don't just read, absorb.
Don't just change, transform.
Don't just relate, advocate.
Don't just promise, prove.
Don't just criticize, encourage.
Don't just think, ponder.
Don't just take, give.
Don't just see, feel.
Don't just dream, do.
Don't just hear, listen.
Don't just talk, act.
Don't just tell, show.
Don't just exist, live."
Give Until It Hurts
When we help others, we live like Winston Churchill shared, "We make a living by what we get, but we make a life by what we give."

God's Word promises us help if only we will just believe and grab a hold of His hand extending down from heaven. Psalm 91:14-16 says: 
Because they love me, says the Lord, I will rescue them;
I will protect them, for they acknowledge my name.
They will call upon me, and I will answer them;
I will be with them in trouble, I will deliver them and honor them.
With long life will I satisfy them and show them my salvation.
Until next time…

Thank You For Being Beautiful You!