Be The Change You Wish…
…To See In The World!
I sigh heavily being disarmed in the face of accountability. Crocodile tears stream down my cheeks. It's hard to prioritize during change. My frustrations are better kept under lock and key, similar to my writings called Leftovers of Love and Insecure-Gram. These are posts written in their most vulnerable and rawest state, but have been concealed due to judgment. One hundred and ninety-five of them to be exact, awaiting the final editing when courage arises.
When I get a thought that lingers in my mind and starts to torment, making me uncomfortable, the old me would go smoke a cigarette and have a cocktail to diffuse whatever was taunting me. Now I just open my Bible or laptop and start typing.

What pours out of my heart unhindered is liberating. Most of the time, it's full of rawness and pain. This complete exposure is hard to share because it ushers in judgment and ridicule from others instead of support while being transparent.
Why do we do that?

I'm still shackled with remnants of the funky flu, along with a compromised immune system. Oh, I may smile energetically while praising my Lord because that is where my heart and life resides, but it does not mean behind that joyful exterior is no suffering.

The pain I encounter every step of the way resembles more of an electrifying jolt striking every joint, nerve and blood vessel in my body.
The words that flow from my mouth are no longer eloquent. They are often jumbled and make absolutely no sense. I may laugh nervously because I'm scared about losing my capability to engage and function with vitality like I am accustomed to.
Frustration makes me want to run, hide and cry! I attempt to shrug it off like it's nothing, honestly. Mainly exhaustion. Here my body is shutting down and I do not know how to slow down and practice self-compassion. Frowning and drowning in my tears is not a solution here when others are suffering.
I'm just trying to be the change I wish to see in the world.
This can be a heavy burden at times, especially when you don't feel good.

Please pray for me…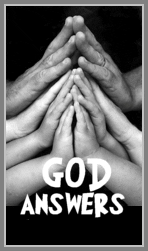 Where is all of this coming from?
I have this passionate pursuit to make a difference in our world called leaving a legacy of love.
With epidemics of war, homelessness and disease, how does one start utilizing their depleted time in being a part of the solution, especially when we're not healthy?
Do I spend time watching TV, checking social media or serving real life human needs?

Hello…
I strive and thrive to be the hands and feet of God which makes me alive. That's why I'm developing a nonprofit organization; to embrace God's grace! Oftentimes this passion comes at a great cost and pain that I don't share with the world.

Just because I don't wail out relentless complaints does not mean I'm not hurting. It just means I'm applying that energy to making a difference and not focusing on my indiscretions and discouragements.
My heart has been heavy since my beautiful girlfriend knocked on my door unexpectedly with concerns. Her beautiful care package was filled with goodies and her precious time was invaluable in sharing her heart regarding my overwhelmed schedule.
Respecting and valuing my beliefs that life is about bringing love to others, whether it's through time, service and/or relationships, this kindness and generosity extended spills over into all of our relationships when they're chaperoned by our words and actions.
What a beautiful legacy than to have a life characterized by love and kindness!
Her words stung when confronting me about prioritizing and obedience. Not wanting to admit I'm suffering and slowing down is only exacerbating matters. All because of pride, perfectionism and deep love.
She shared, "I have been watching you. I do not understand why a woman who is ailing continues to present herself to a world in such a relentless manner while suffering more than those she is trying to love on and care for."
Why would anyone give up the comforts of an accomplished life in order to live, love and serve those who have been rejected?
Please forgive me for my shallowness and deceit in leading you to believe that I live a pain-free life. I never meant to present myself with imagery that was anything but brutally honest. It's just called walking through each day with F-A-I-T-H, knowing God has my back and that this shall soon pass!
I get this emotional and spiritual charge out of helping and loving others, especially the homeless and rejected. Talk about rejuvenation through release.
May I share something?
This is just a glimpse of what we encounter. This is our reality…
Let me introduce you to Gigi. Gigi is that beautiful heap of skin and bones consisting of 83 pounds laying underneath those two blankets in 27-degree weather. She's literally laying on the freezing cold cement sidewalk in the worst possible area of Sacramento.
Once our worship music started, she came to life. Heaven opens those pearly gates once Stacia starts singing and we loudly proclaim God's Love through time, engagement, comfort, food and prayers.
One life at a time…

Since Jesus refuses to relent, shouldn't we?
Until next time…
Thank You For Being Beautiful You!