There's No Place Like Home!
Heavy-Hearted Days
"In all this you greatly rejoice, though now for a little while you may have had to suffer grief in all kinds of trials.  These have come so that the proven genuineness of your faith—of greater worth than gold, which perishes even though refined by fire—may result in praise, glory and honor when Jesus Christ is revealed.


Though you have not seen Him, you love Him; and even though you do not see Him now, you believe in Him and are filled with an inexpressible and glorious joy, for you are receiving the end result of your faith, the salvation of your souls."
 God Bless Texas!
There's no place like home…  There's no place like home…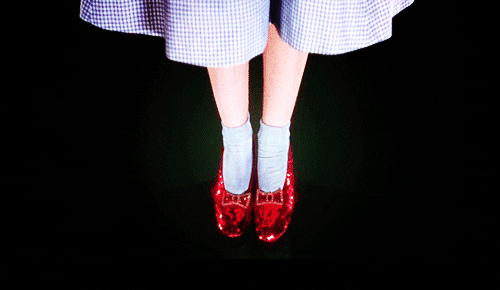 No matter how hard or how many times you click your heels (or cowboy boots), that yellow brick road will lead you home.  It won't happen fast enough, nor be quite like the one you've had to flee from (I'm so sorry), but your journey filled with faith will lead you home.

Tears flow uncontrollably as I sit back and ponder a life well-weathered.  As I try to separate myself from the tragedies of the storm-ravaged Texas, the amazing Houstonians remind me of the great hope and faith this California girl fell in love with and what the Texan community offers.  Especially in tragedy!

We have to applaud the compassionate pursuit of the beloveds coming together rescuing one another during their own tragedy filled with shock and dismay.  Their lookout on the flooded horizon promises only what the Lord could deliver; that they may have power, together with all the Lord's holy people, to grasp how wide and long and high and deep is the love of Christ (Ephesians 3:18).

Where's The Love? 
The Houston Way!
These people have lost everything.  Yet their focus relies on the journey, not "what was."  They may be rescued from the flooding waters overcoming their homes, but this flooding only directs them to a place of unknowns filled with temporary provisions requiring possibly sleeping on cement floors alongside of total strangers where food and water is scarce.  This emulates homelessness, doesn't it, lacking expected provision?

Yet their testimony and attitude embodies gratitude and grace that we all can learn from and mirror.  They don't complain about the slim provision or carry anger filled with resentful hearts.  They are grateful for the moment and the safety of refuge.  They have no idea where they're being led.  They just know they have to trust the leading from those who are being utilized as God's hands and feet. 
And with alligators and snakes seeking refuge right alongside of them, we have to applaud and praise God for those masquerading angels that are aiding in the relief efforts as the flooding continues.  But will hysteria develop as shelters become overwhelmed with maximum capacity and limited resources leaving them scrambling?
God is our refuge and strength,

a very present

help in trouble.

  Therefore we will not fear (Psalm 46:1). 
Fear…  Fear is a torturing juggling act!  To not fear is especially hard to remember when we're suffering under cataclysmic conditions with no time to process along with not knowing what tomorrow offers.  When tragedy strikes and you lose your home, your valuables, your vehicle, your job, your connections, your normal mundane schedule, not to mention how you're going to feed and care for your children and pets, and losing your life-line phone charger (hello!), the emotional storm capsizes the very vehicle of protection in the middle of this raging sea.

I have walked through these fears of the unknown with living in a temporary shelter for protection along with my children and let me share, it is HELL!  While you are still processing the shock, you are grateful for the roof over your head, but being sandwiched between the protection from the elements and the people leading the way that YOU DO NOT KNOW or TRUST, leaves little room for sweetness in-between wading through great loss.

Between the lack of privacy, personal space, co-ed restrooms, much less the freedom to shower to purge the remnants of evacuation, humidity, lack of running water, let alone essential feminine hygiene products that are usually at our disposal, strips away each and every layer of pride head-on. 
Being thrust into having to trust and rely on others with the same heart and motives that we do requires total faith and commitment that will usher and protect us during the unknown.  It's imperative that we walk by faith and not by sight, but how do we trust God with all our
hearts and souls during a time that we are forced to face these scary giants in our lives?

Will we believe these giants are blessings reaching down from heaven or will our exhausted and wrecked hearts believe they're the enemy coming solely to steal, kill and destroy? 
These beloveds right now are praising God because they're being rescued from their flooded homes.  They rejoice because they have been reunited with their families.  They don't know where they're going to go next, nor do they know how they're going to find the provision to get them to their respective jobs or where they're going to be living next week.  Now, that's a faithful servant requiring great faith.

We would bode well to pray and honor these beloveds through donations of any size to those who have lost everything.  They're living out their lives during this tragedy with the whole world watching them.  They deserve support and encouragement.  These beloveds are testifying to what trials filled with desperation, extreme loss, faith and unity delivers:  V-I-C-T-O-R-Y!

When our lives and provision feel hopeless and depleted, feeling they're falling apart, even though it's easier said than done, we need to remember that our lives are falling into place somehow and some way.

Until next time…

Thank You For Being Beautiful You!
.