I will trust Him along the way.  I may stomp and pout, but I'll give Him elbow room so He can pull it off perfectly!
Gotta let go to know…

Hi friends and family!  When you're in a dilemma or wanting to do something B-I-G (understatement) and everyone seems to be a naysayer, who or what is your go-to? 
Where do you usually turn?
I used to go directly to my friends FIRST because I value their opinion.  But there's good reason the Lord cautions us to go to Him first and discuss the matter.  With our friends being so much like us, they'll usually only tell us what we want to hear anyways, or…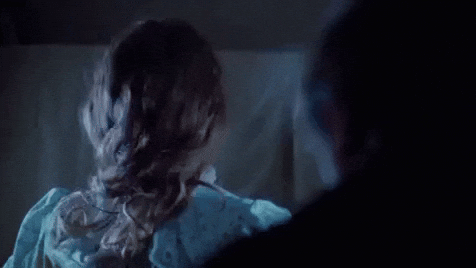 I mean, to tell you to invest thousands of dollars more when they think you're crazy to begin with is a risky event.
So…  I decided to just put on my big girl panties and walk by faith.
After all, God brought me to such a time as this…

God cares and when we act at the right time, God will use our courage for the purpose He places us in.

I feel our brave men and women who put their lives on the line each and every day should be treated with respect and honor.
When was the last time you told a law enforcement officer how much you appreciated them?

I'm waffling between radical faith and doubt here.  I'm stressing, putting in an extra 20, 30 hours a week of additional work that is not needed, taking away elbow room God might require to bless me with His undeniable supernatural favor.

Having a Plan B, doing EVERYTHING humanly possible, doesn't require faith or trust.  It's called CONTROLLING and MANIPULATING the situation!

Why do we doubt and sabotage and cause ourselves anxieties?  That's the definition of a double-minded, unstable Beloved.  And I don't want my faith to be tossed to and fro.
Holy Spirit keeps nudging me about not having to grab me by the bit to redirect my stubborn fits!
We know we've got an awesome God when Holy Spirit convicts and speaks to us like He does.  Hee-haw!  Then again, He does know our hearts and minds. He is our Comforter, our Counselor, our BFF!

When we faith the fear, and I'm talking thousands of dollars it will cost if I fail, not to mention the cost of humiliation, solely to give back to those who do so much for us, it's scary not knowing if you're going to get enough donations to make it happen. 
With over 500 tickets requested from just a few law enforcement agencies, and requests are still pouring in, my heart grieves to not be able to fulfill their wishes.  Blessing them with free tickets to their event honoring them is a priviledge!
And here I was led to believe that I was too much to handle?
Ha…
God just reiterates, "I will stay close to you, instructing and guiding you along the pathway for your life.  I will advise you along the way and lead you forth with my eyes as your guide.  So don't make it difficult; don't be stubborn when I take you where you've not been before.  Don't make me tug you and pull you along.  Just come with me" (Psalm 32:8-9 TPT).
I love when I stay present.  When I focus on God and not my anxieties, I'm able to see the treasures God places along my path that bring me comfort and confirmation. That's Papa God's way of saying, "I see you and love you, Beloved." 
This plane says "RESCUE" with a missile hole-turned-heart alongside of the aircraft!
That plane needed some pink hearts to speak life into all those bullet holes.
Enough said…
I laugh as I'm listening to a Joyce Meyer's sermon as I'm typing this, stressed.  Joyce was saying something like, "If you're passionate about something and doubt is driving you nuts wanting confirmation (hello), follow your passion, shut up and move forward." 
I love that woman!
That my life will never be the same; to go up and never stop.
I've decided to faith the fear and Go up and never stop!  So 500 tickets it is!
Where God guides, He always provides!
If you would like to partner with me in prayer for abundant favor and provision, maybe even donate, our expectations will deliver, Where God guides, He always provides!
So my nonprofit is not going for 100 tickets dedicated to law enforcement officers and the fallen families, we're going for 500.
Go up and never stop…
Up, up and away…
After all, God is able to do immeasurably more than all we ask or imagine…

So I'm giving God the right to direct my life and we'll watch together!
Yes, it means that much to me…
Until next time…