It's a Cat Fight and It's Bloody!
The harvest is plentiful but the workers are few (Matthew 9:37).  If this is the case, why are so many of us Christians turning into zombies ushering us into pathetic cat fights that stampede other beloveds all in the name of competition? 
This competition is ugly and it clouds over the glory of our Lord.  It resembles more of a beat-up, scary soul.

There are so many souls just waiting to give their lives over to the Lord and become part of the body of Christ, but they need joyful and merciful beloveds to guide them. 
Having a zombie-like appearance and/or competitive spirit detracts beloveds from comfortably entering and engaging in a relationship with Jesus Christ.

Where's the love and joy that welcomes and encourages the radiance of God's glory?  Are our zombie-like appearances detracting others from engaging in the body of Christ or is it the clamoring for attention that makes others sprint from the church?

I know all too well what it is like to serve until I collapse.  I love people and there's nothing more that warms my heart than meeting the needs of others, but sometimes it becomes too much and I need to check my motives before burnout develops.

There's nothing wrong with setting boundaries and alerting others that the demands are robbing us of our joy.  When our service is guilt-driven instead of our cup overflowing with grace, that's when the Spirit is announcing it's time that we need refreshment and restoration ourselves.
I know we worry about letting others down, or we will relinquish being perceived as a leader, or that our leaders will turn their backs on us after our sabbatical.  Trust me, there are plenty of organizations needing volunteers where you will be received with great love, acceptance and acknowledgment.
There's nothing worse when you enter a congregation filled with burned-out leaders that walk around resembling zombies.  Where's the joy and excitement coming together?  They may look your way; but they look through you, not at you.  They throw out a forced smile and can't wait until the service is over so they can literally rush out.
Where's the love that takes the time to engage in a relationship or even remembers your name?
If only we could remember that our position or title does not indicate our worth or value; instead, God will be able to utilize our beautiful selves in changing the atmosphere somewhere else or usher us into a completely new area created just for our unique gifts. 
The Lord mentioned that the harvest is plentiful, but the workers are few, because He was announcing there would ALWAYS BE plenty of positions available.  God's always hiring!

Are we more interested in the labels and titles that puff up our egos that announce we belong and have power or are the job responsibilities in being a servant too demanding? 
Better yet, as we knock out other beloveds in order to be a part of the pastoral clique, have we once thought about the responsibility and commitment that is needed to undertake and fulfill these highly competitive roles in the church?  Everyone wants to be a part of the leadership in our churches, but they don't want to do the work.

As a concerned beloved pointed out, "Have you noticed how the church is full of beloveds clamoring for attention in their feat of competition?" 
Beloved, there's plenty of positions available.  We need to be conscience of the fact that we're not glorifying our Lord when we're overwhelmed with commitments and just going through the motion resembling zombies gnashing our teeth rather than the radiant beloveds full of joy and grace.

That's scary stuff.  Who would want to come inside?  I sure wouldn't!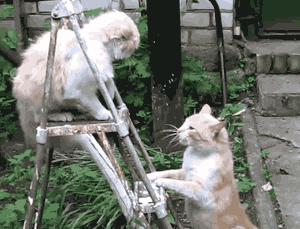 Funny thing about climbing the ladder in the church, God has thousands upon thousands of jobs just laying vacant with unlimited perks and great blessings…
No need for a cat fight.  We don't have to shun or belittle another because we fear they will take our position or push us out of ours… 
There's a whole world outside of our congregation's four walls that wants and needs to be loved on.  I'm asking the Lord of the harvest, therefore, to send out workers into His harvest. 
I'm just trying to be a vessel myself that pours much-needed love and encouragement into others' lives; that's my gift and something I offer freely.

Ask the Lord of the harvest, therefore, to send out workers into his harvest field (Matthew 9:38).

Let's stop trampling others.  I don't know who let the animals out, but maybe we could run our race more victoriously after we undergo a heart transplant before we stampede and take others out.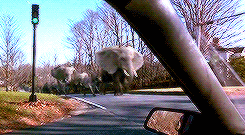 Until next time…
Thank You For Being Beautiful You!