It's Easier Than You Think!
He who seeks good finds goodwill,
but evil comes to him who searches for it.

Hello Beautiful!  I pray your heart is overflowing with joy and love this week as you saw how easy it is to be the hands and feet of God bridging the gap from last week's challenge.  The simple random act of that little boy laying his life down creating a bridge so the little girl could walk over safely was eye opening, wasn't it? 
Laying down one's life is exactly what Jesus did for us and can be mirrored when clothing ourselves daily with courage and kindness.  It's that time again; it's Tammy Tangent Tuesdays!

Why is it so hard for us Beloveds to encourage, inspire and compliment one another and even be the recipients of such blessings?  Why do we push these gifts away while being suspect of motive?  It appears we've become more concerned with spending exhaustive amounts of time looking for the dirt in others instead of seeing the golden nuggets that they are.
If we clothe ourselves daily with compassion and human kindness, we won't have to look very far or even closeup to see the gold in other beloveds.  Encouragement through compliments and support is something we all desire and need on a daily basis and yet, it is becoming suspect when one chooses to speak words of affirmation.
I love to spend time meditating on the Word because I need daily (more like minute by minute) inspiration and guidance so the Lord can spread His umbrella of protection around my heart.  I'm a Beloved just like the rest of us who can turn at a moment's notice and hiss at others while allowing my attitude to destroy and tear down others instead of building them up.

My jolts of joy need building and that takes a lot of time with my Lord.  When I leave His presence, I am filled with His Love knowing I am precious in His sight, I am His masterpiece, and I was designed meticulously with unique qualities that no one else has or could offer, so I leave feeling refreshed, restored and beautiful.  With this blanket of love and confidence, I get to change the atmosphere and do so by identifying all beloveds as Beautiful. 
I mean, come on, who doesn't want to be addressed and affirmed as beautiful, right?  I know I can never hear it enough.  And since I'm single, that means I need a double dose of being called beautiful so I can absorb and reciprocate it with the spreading of love. 
People that know me or have met me embrace the gift that they're going to be referred to as beautiful whether they like it or not.  This includes whether I am walking into a meeting, church, or even at my doctor's office.  I try to sprinkle love by welcoming beloveds with a smile and the greeting of "Hi Beautiful!" 
We're in a culture and society now where the fertile soil is ripe for receiving seeds of encouragement and love which will blossom into beauty through the depositing and cultivation of celebration.  This can be done through the power of words.

What is sad, though, with all the darkness and division today, rarely do beloveds get to hear building words of inspiration from a stranger or even their friends and family that they're considered beautiful.
Why are we suspect when someone calls us beautiful?  Why do we feel uncomfortable and almost awkward when receiving not only the Truths about ourselves, but positive reinforcement as to who God designed us to be?
I will admit, some of the initial reactions from Beloveds are quite comical.  When I say hello for the first time saying, "Hi Beautiful, how are you," they look confused and perplexed.  They have even become somewhat suspicious or awkward by such a greeting.  You would think I had leprosy or was some weirdo dangling a you're-being-robbed note by their expressions initially, but then that fear turns into a beautiful softening of their aura.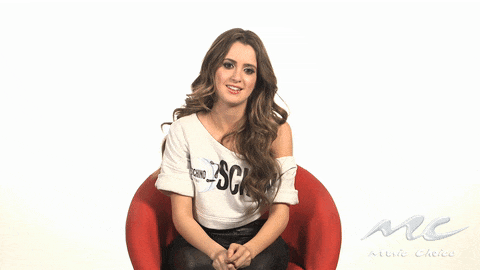 We need more of God's outpouring of Love to blanket others especially when being referred to as beautiful creates fear.  I don't know about you, but when we feel treasured and pursued, the world becomes a more beautiful place and we're able to radiate His Love and change the atmosphere.  Being told we're beautiful changes everything!

Can you imagine a world where beloveds are running around and engaging with one another confident?  How about even celebrating each others' lives as beautiful?  Talk about powerful.  The comparing, the competing, and the criticizing could be turned into supporting, celebrating and encouragement instead.  Now that's a beautiful world!

Weekly challenge:   Let's challenge ourselves to be an inspiration to ALL BELOVEDS we cross paths with this week by identifying them as "Beautiful."  Let's encourage each other with words of Truth, words of praise, words of encouragement and support.  Let's shock and change the atmosphere everywhere we go.  This domino effect will usher the world into the presence of what the kingdom of God is like this side of heaven wherever that love travels to.  That's an easy bridge to construct, all in the name of Love.

Where's the love?  Let your words release the brightness of the Lord and let it fly. 
Until next time…
Thank You For Being Beautiful You!