It's Hard Being Me!
♥ For Girls Only

♥



What was I thinking???  I succumbed to the pressures of his relentless requests.  Between his text messages, phone calls, church attendance and his random notes tied around bouquets of roses (which stole my heart ♥♥), I don't know if I was feeding into his vanity with my polite attentiveness or allowing his tenacity to usher in a one-up.

Honestly, I have not been out on a "real date" in over ten years and I was more than comfortable with that.  My picker had malfunctioned and led me down a path of heartache in the past, but you've got to give a girl credit for risking everything for love a couple of times, right?  Especially with her rejection record.  Talk about courage and strength!
And no, don't ask me who it was.  For my eyes only!  I will share, he was indeed a tall, dark drink of water who wears a uniform sometimes 24 hours a day!  Oh, my palpitating heart! 
Ha!  That could mean anyone from First Responders to UPS drivers.  I'm bad, I know…  A girl's got to keep SOME secrets, you know!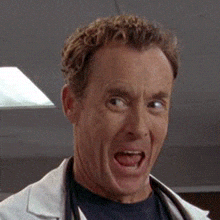 Oh, and in case you are still trying to figure it out, don't forget that seasonal shopping is upon us and Santa Claus wears his uniform 24/7!
I'm so bad…  And I'm loving every minute of it!!!  My blog has been way too serious.  Now it's time to have some fun and be me!

Life is and should be a box of chocolates!



Normally whether I'm in court, doing chaplain work, barking at our INJUSTICE system or running around town, my look consists of a dress and long blonde hair.  In court the suit wins, but around town, the long hair tucked behind the ears is who Grammy Tammy is. 
Gotta keep a youthful appearance, right?  I like the easy-breezy side.

So getting ready for this long-awaited date with "the" tall, dark and very persistent handsome man should require a little extra prepping time getting ready, right?  Well, I showered and got ready like any typical day except I gave myself an extra 30 minutes to prepare for perfection. 
Oh my!  Fatal mistake number one.
Once I finished blow drying my hair, it looked amazing; never looked better.  It almost resembled a straight iron along with the soft curls.  Only us girls know what that looks like. 
So I got dressed and brushed my teeth for the last time.  Gotta have spearmint breath, right?  Yes, even us grandmas worry about that same stuff, girls; especially me!  It's kind of an OCD thing with me. 
I glanced over at the clock and realized I had 40 minutes until I had to leave to meet my date.  Well, shoot, with that amount of time left over, I glanced at myself in the mirror and thought I could do better. 
So I brushed the hair out along with the curls and combed in the frizz.  I added some hairspray and low and behold, my beautiful perfection turned into a breeding, raging bird's nest.

Come on, girls, we know what we do with our hair when we keep on messing with it?  Think about a silky, thin-haired blonde with hairspray and a back-comb; oh Lord, have mercy!  Can I hear the screams from a bird's nest?

Do I hear a meltdown?  Yep, you got it!  Oh, it was so much more.  Not even a bottle of Jesus Juice (wine) could have taken away the sting from the pain that I saw looking back at me.

And now the clock strikes past and I am late…

What's a girl to do when meltdowns ensue all in the name of love and vanity?  She throws the hair behind the ears instead of up in a tight bun and dashes out the door leaving behind a trail of tears.
Now we welcome the Gene Simmons' look from Kiss, you know, the black racoon eyes.  Just beautiful!

Here God tells us in His Word that our beauty is to be adorned with the lasting beauty that is found in our hearts, filled with a gentle and quiet spirit (1 Peter 3:3-4) and not the hair, makeup, jewelry and fine clothes that we put on and believe beautifies us.

God never said natural beauty was full of chaos and meltdowns.  This exit resembled more like ravens fleeing from a comfy nest!

After the meltdown and feeling less-than beautiful for my tall, dark drink of water, I rose to the occasion, bad hair day and all. 
Here my Romeo dared to be late (strike three) or he was hiding, sitting at the bar laughing his assets off as to how I looked with my bird's nest and racoon eyes, and my mountain of irritation was at full bar. 
Once my Romeo announced his arrival, our eyes met, and the evening and chaos was met with anything but good times.  Our restaurant was surrounded with mirrors and every mirror was filled with an admirer:  Romeo and My Hair! 
My nest gave birth to the definition of Carly Simon's song, "You're So Vain."
You walked into the party
Like you were walking onto a yacht.
Your hat strategically dipped below one eye
Your scarf, it was apricot.
You had one eye in the mirror
As you watched yourself go by.
And all the girls dreamed that they'd be your partner
They'd be your partner,
and
You're so vain.
You probably think this song is about you
You're so vain.
I'll bet you think this song is about you
Don't you?
Don't you?
Until next time…

Thank You For Being Beautiful You!