Confession or Humility?
What Pushes You To Your Knees?
What pushes you to your knees? How about who meets you there when you're down? And when you're done confessing your burdened heart, are you met with love and acceptance or judgment and condemnation? 
Being Fully Known and Fully Loved!
If we're going to be totally honest here, I'm sure WE WOULD ALL AGREE that when we fess up and own up to our mistakes and less-than-stellar facades, we are met with anything but love. But why is that?
We all need "safe people" that we can shed a layer or two while being fully known and fully loved. At least I do…

The Pope accepts he's imperfect. He even proclaims he needs forgiveness daily. If Pope Francis admits his hardships and imperfections, being the Bishop of Rome, with ALL power, prestige and influence, why are we so afraid to?
I don't know about you, but when I'm pushed to my knees, this is where I find my real home, my comfort and my safe refuge. This is where my Lord meets up with every kind of crazed vomiting I could possibly upchuck. And sometimes…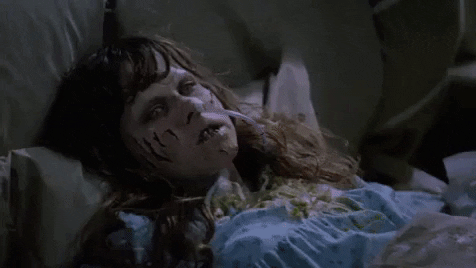 Well, let's just say projectile vomiting isn't very attractive. In fact, it's nasty, but sometimes a girl's just got to release and purge…
This is where I am fully known and fully loved and accepted. This is the only place where I'm fully known and fully loved without judgment and condemnation. What a beautiful comfort it is. This is why the high maintenance side of me is constantly sitting at the feet of Jesus; I can be nasty!

That's kind of sad, really… Even tragic. Why can't we be fully known and fully loved in our own homes and communities?

If I profess with my mouth that there is freedom in exposure because of this Great Love and the confidence I receive while engaging in a relationship with Jesus Christ, why am I getting a sick feeling in knowing now is the time to push aside the preaching and teaching and REALLY start digging up the terror of truths at the bottom of the grave that I dug to keep all the deep hurts buried?

Why are we fearful in sharing our adversities, our tragedies and heartaches when it is here where our relationship with the Lord deepens and where we find where our great riches in life are?

Do you think the Pope gets discouraged by the actions of God's people, especially those that betray others by acknowledging their beliefs, but not in their practices?

I think he does. I believe that's why he's been called to his position today. He appears to love and rule without an iron-fist governance. He can love through action, not judgment and condemnation, and correct without terrifying threats.

Do you think he feels betrayed when his friends (other priests) and family abandon and reject him like we do? Do you think he becomes embittered and immobilized because others mock and jeer him, especially when it comes down to his faith? That is called persecution, after all.

I believe he would pray for the offenders, be grateful for the lean times, the mean times, and any other times that draw him closer to our Lord.
I'm trying…

Adversity keeps us on our knees and deepens our trust and relationship with God if we don't become embittered.
Heartaches are what has kept me close to my Lord. So for that, I am eternally grateful!

These beautiful truths penned by Timothy J. Keller are so fitting and remind us of the freedom and beauty found when we're vulnerable enough to be fully known and fully loved:
To be loved but not known is comforting but superficial. To be known and not loved is our greatest fear. But to be fully known and truly loved is, well, a lot like being loved by God. It is what we need more than anything. It liberates us from pretense, humbles us out of our self-righteousness, and fortifies us for any difficulty life can throw at us.
There's Freedom In Exposure
I want to be known and loved so I must continue to allow exposure! I'm a work in progress, as we all are, and I consider myself vulnerable and transparent, but I admit to covering over my deep hurts. I have been healed and have forgiven my violators, but it's still uncomfortable to share such relentless grief and heartache.

With all the ongoing tragedies, I am sensing God to be calling us outside of our comfort zones by summoning us to unite and connect together to mirror His Love instead of hiding behind our closed doors in fear of being fully known.
God gave me gifts and abilities to use for Him. These gifts may have come from the sprinkling of pain and suffering, but God allowed me to walk through these valleys so I could use these tools to effectively help others. They were given to me as a gift to be utilized for His service. To be a reflection of His Love.

I may not like the suffering I feel going through trials, but once I have walked through it, I can actually say this deepened love I have for the Lord would never have developed had I not had tragedy and heartache.
Until next time…

Thank You For Being Beautiful You!