To Belittle Is To
be little!
Should you ever find yourself the victim of another's bitterness, their smallness, or even their insecurities, remember… things could be worse… you could be them!
Oh my…
No, thank you! I've had my fill of the angry birds and abusers for a lifetime.
Today I was reminded of God's amazing love and His protection in guarding my heart when a family member attacked and belittled me.
Abusers are a part of my DNA. Lord knows I've learned from the best! But one thing I have learned and am so grateful for is, Greater is He that lives in me than he that is in the world (1 John 4:4).
The beauty of transformation. Thank you, Jesus!
And I don't take "my DNA" lightly. The blood that runs through my veins now is kingdom-filled and full of life flowing with God's Love, not hate and spite of the enemy that comes to kill, steal and destroy!
Am I upset?
It's time to break through the mold and thank Jesus for His life and freedom in being beautiful beloveds who are dearly loved, imperfect and yet, His magnificent works of art, right?
I want to be free of all these deeply-seated wounds and the broken pieces that are hindering me from my God-given identity and purpose.
How about you?
When another belittles or tries to pretend we're a bad person so they don't feel guilty about the things they did personally to us or said about us, running from confrontation and any accountability whatsoever, we are most like Christ when we remain silent under attack.
And let me be brutally honest here…
It is sooooo freakin' stinkin' hard to remember this when being assaulted. People can be savage!
Belittle may be defined as to "make (someone or something) seem unimportant," but that's an understatement. People are cruel. Even family members. This is their way of projecting their insecurities onto others and what they wished they actually were.
So when walking through another's assault that deems my life as "worthless," the sole blame for their problems, it is near impossible to be quiet.
Where's my voice, Lord?
Gag me with peace!
How can my breastplate be shielding my heart when I can still feel pain ricocheting off my shield?
This breastplate of righteousness is what protects and guards our heart which is the very seat of our emotions, you know, our self-worth and trust factor.
Thank God I've been touched by my Beautiful Jesus who loves me and I can run to Him for refuge knowing He'll never forsake me.
When you've been completely rejected and abandoned, you need tender coddling and assurance to deal with persecution and courage to walk through life confident and strong.
Sweet friends, the piercing of our hearts requires immediate healing so the pain will not attach and fester into a venomous bitter root. When stuffed down, it will eventually mirror the aggressor's ugly actions with death rolling from our tongues!
This reiterates why James talks about the tongue being a small but powerful member that destroys everyone and everything in its path (James 3:1-12). Who needs to fear a nuclear war when our mouths are more destructive?
Forgive me for the profanity below, but it speaks to my carnality as it releases toxins from the sting incurred from an embittered person's assaults.
Just being transparent…
It's hard to pray for those who hurt us, but loving our enemies and doing good to those who hate us is brutally challenging. Not to mention blessing those who curse us is even harder (Luke 6:27-29).
I'm still a work in progress, but it can be done when we're filled with God's Love.
Remembering to be on guard equipped with our shields of faith when assaults come out of nowhere takes practice. We lose our focus easily. Guarding our hearts and minds requires being grounded daily in God's Word. This helps thwart the attacks from distracting us and subtracting our worth.
Our worth was never theirs to give us in the first place, so they cannot take away what was not theirs to give anyways.
Words hurt. They sting. They rob us and can leave us depleted!
Belittling is flat-out cruel and a form of emotional abuse. The best rebuttal is to love and respond with a blessing. That takes a BIG heart of courage! Any fool can retaliate; just saying…
God wants His Beautiful Beloveds building others up because we know what it's like to be torn down and ripped to shreds.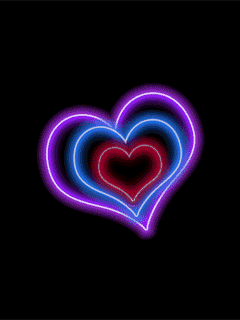 So…
"Never let anyone belittle you. Their unkind words are a reflection of their insecurities and what they wish for you to be." Trust in yourself and believe in who God says you are:
His Masterpiece!
Until next time...
Thank You For Being Beautiful You!