Sobriety Check…
Can You Walk A Straight Line?
Tammy Tangent Tuesdays
Hi Beautiful, I pray you enjoyed last week's challenge in radiating that beautiful smile of yours while changing the atmosphere everywhere your feet walked.
I know for myself, smiling helped cure a lot of other ailments I was suffering from when others reciprocated my joy.
Thank you for spreading the love of our Lord. It's that time again, it's Tammy Tangent Tuesdays!
I don't know about you, but 2017 was probably the hardest year I have endured physically, emotionally and spiritually. Even though 2018 promises great blessings with prosperity, I've been having a hard time acclimating, keeping my balance. I just cannot seem to scurry up enough strength to walk that straight line without losing my focus.

Failing the sobriety test…
What do we do when we can't pass a sobriety test?
And here my liquid courage has been nothing but lemonade made from all those lemons. Okay, so there may be a hint of freshly grated ginger root in there, but…
And I thought being drunk on silliness and refraining from being so serious was the answer.

Can you walk a straight line sober?
I sure can't. I can't even dance on point anymore. My balance and gait seem to be off. Each time I take a step forward, I seem to get distracted and never make my destination. And there's really not a whole lot going on.

I wish I looked as cute and remained playful with the tenacity to keep trying to walk the plank until I got it right like this adorable puppy.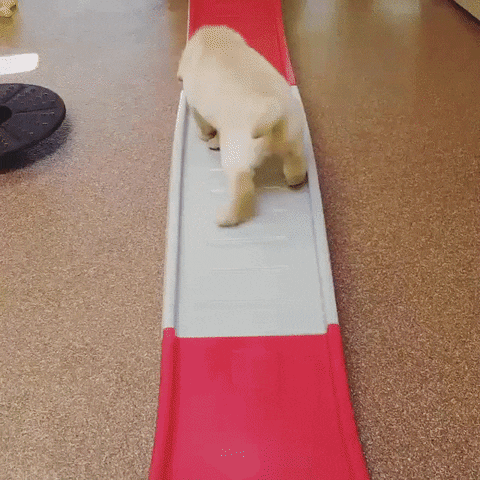 I need others to help me stay balanced. Talk about discouraging when we can't accomplish simple tasks because our past failures keep haunting us. You know those voices, the ones that say you're not good enough, it's all your fault, you give up too quickly, nobody cares, what are you smoking, etc.

God of Endurance and God of Encouragement
The great news is that our Beautiful Jesus knows our insecurities and every single one of our shortcomings. And the amazing thing about His Great Love is that He is a God of Endurance and a God of Encouragement. He has stamped us APPROVED!

Many beloveds seem to be surrounded by and facing a sea of problems with no relief in sight.
Speaking for myself, without others throwing out a lifeline or two or three, I would have sunk underneath the weight of the trials and tragedies of last year. Good riddance 2017!
Without my amazing support system, the circumstances that once looked treacherous ahead would have drowned me. I was able to face those crashing waves that were once threatening to sink me because God worked miracles through others as they helped sustain and encourage me.
Emulating Paul's thoughts in Colossians 2:2-3, "My purpose is that they may be encouraged in heart and united in love, so that they may have the full riches of complete understanding, in order that they may know the mystery of God, namely, Christ, in whom are hidden all the treasures of wisdom and knowledge."
The Body of Christ should be encouraging, full of endurance, unified communities that are established and committed to carrying out Christ's work no matter our differences.
We all fear rejection, so why can't we throw out and change the rejected stamp to approved only?

Let's face it, the closer we are to the shepherd, our Beautiful Jesus, the safer we are from the wolves in sheep's clothing. Let's leave the wolves howling approved…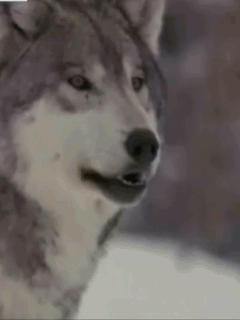 Claiming The Brightest Future!
"The brightest future will always be based on a forgotten past. You can't go forward in life until you let go of your past failures and heartaches."
Weekly challenge:  We are beautiful when we come together!!! This week let's be beloveds who offer words of encouragement and endurance to help others let go of past failures. Let's stamp each other approved and not rejected by loving one another in thought and deed, especially those whose traditions and ceremonies differ from ours.
Being beloveds who mirror our Beautiful Jesus help others believe their lives are stamped with approval and that their pasts do not define them. Instead, we encourage them to realize they are stronger and more powerful for having walked through, and survived, their pasts. 
More importantly, let's remind them that it's going to take some time, maybe even a lifetime, before they can walk a straight line. And it's okay, because we are already stamped approved.
Until next time…
Thank You For Being Beautiful You!