Smile & The Whole World Will Smile With You…
Frown & You Will Frown Alone!

Tammy Tangent Tuesdays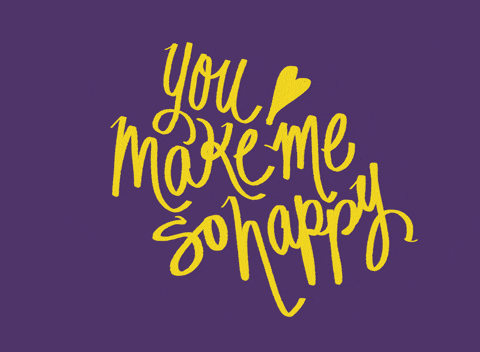 Hi Beautiful, Happy New Year! I pray this new year is raining down many affirmations of love reminding you how highly favored and blessed you are. Oh, and can we say, downright gorgeous, too! It's that time again; it's Tammy Tangent Tuesdays!

Since we're all in this crazy life together and contributing to the beauty of the world with our own unique colors, cultures and valuable styles, let's try and embrace this weekly Tammy Tangent Tuesdays challenge with what Proverbs 15:13 reminds us of: "A happy heart makes the face cheerful, but heartache crushes the spirit."

So… what's the worse thing that could happen if we embrace 2018 sharing our natural radiance that the Lord blessed us Beautiful Beloveds with? Our cheeks may hurt from the constant smiling, but what a great way to get an instant lift.
If we think about it, I know of no better way to spread cheer and life to others than to find a smile and by laughing with joy. After all, "our mouths were filled with laughter, our tongues with songs of joy. For the Lord has done great things for us, and we are filled with joy" (Psalm 126:2-3).
It's time to make peace with that beautiful smile of yours again and work it, girlfriend!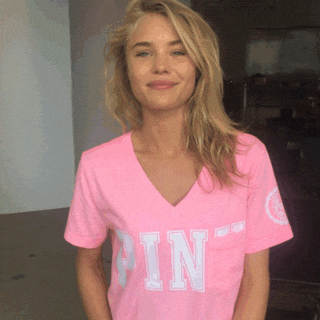 Did you know the more you smile, the better you will feel; and smiling creates an inviting, magnetic and interactive force that will draw others to you while changing the atmosphere?

You will be surprised at how this natural quality of yours attracts blessings to your life, like a magnet, so let's do it again and again!  It costs nothing and smiles will make even the grumpiest person happy and alive.

Now that you realize how to use your natural and inner beauty while bringing blessings to others just by being Beautiful You, your challenge for the week is to go back out into your community and smile, Beautiful!  Our communities desperately need some cheer right now!
Since Proverbs 15:13 reiterates how a happy heart makes the face cheerful, let's work this most important curve on our bodies. Whether or not you feel cheerful, smile. You'll feel better in no time, especially when you go outside of your comfort zone and smile at others and the other person reciprocates! It's a given, it's contagious!!!

Our smile and joy reveals our inner spirit, so let the world see Jesus illuminating from your smile!
You're so amazing and beautiful, it's time to fall in love with and embrace your greatest asset and curve! Don't believe me, take a look in the mirror and see how you're transformed when you smile. Simply radiant, darling!  
Let's get this party started by sharing this throughout social media and sharing the good news with all your friends. Start a domino effect in making people smile.
The world needs to see what the kingdom of God is like through our actions being His hands and feet and SMILE! Together we can change the world through being our beautiful selves! We can and will change the atmosphere with our smiles.
A smile is the most beautiful curve on a woman's body.  So work it, girlfriend!
Weekly challenge:  Make it a point to smile several times a day (at least 10), especially to those who need to be touched by the love of Jesus as you become His hands and feet (you know, those grumpy looking people or even the homeless; they need love too ♥♥).
You will see how it changes not only how you feel, but you will find others complimenting you on your new vibrant look and your sense of confidence!!! 
Plus, you're radiating love and joy that will bring about blessings across the world! That is what is called love in action that 1 John 3:18 talks about, being the hands and feet of God! Pay it forward! 
Until next time…

Thank You For Being Beautiful You!