Animals Versus Human Beings,
Whose Life Is More Valuable?
An adorable puppy was found left on the side of a Sacramento freeway with his skull bashed in. It was clear he had been abused.
It made news headlines.
Tragically so… 
People were knocking each other out to contribute financially for his needed care!
What kind of monster would smash the head in of a two-month-old puppy with a hammer?
Then again, what sick person would take a military-style weapon into an elementary school and start taking their aggression and deep hurts out by shooting and killing innocent children?
When more value is placed on the Animal Kingdom than Mankind, we need to revisit our priorities!
Combing through all these tangles and snags of deception is brutal. We've obviously viewed these tragedies blinded while they laid dormant awaiting a spark to ignite the wick of mania explosion.
We need what only a miraculous Divine intervention can offer now.

Accept one another, then, just as Christ accepted you, in order to bring praise to God (Romans 15:7).

I thought we united as a society where all lives matter! Was that just a trend and it fizzled?

If we appreciate and celebrate each others' lives, then why are our pocketbooks overflowing when it comes to injured animals, but we become bankrupt and blind when it's regarding our forsaken homeless?
Thank God He never forsakes us…
If we are accepted and celebrated, why is man's best friend more valuable than a beloved that God created and designed in His own image?
I love animals and love to rescue. It's beautiful so many people had compassionate hearts and donated money to give life to this puppy. But why are our pocketbooks or belongings sealed up tight when donations are solicited for homelessness?
Homeless people should be considered more valuable than a puppy. Homeless beloveds have the same needs as puppies; they need love, nurturing, guidance and patience to learn behaviors that will equip them with tools to make better decisions. 
I know what it's like to be rejected and orphaned by those who were supposed to nurture, love and protect while providing a loving environment to learn and grow from.
When you've been abandoned, you often make decisions and choices that are not in the best interest of anyone. Bad choices follow you around like the plague, waiting to kill, steal and destroy.
Every single one of the drops of blood Jesus shed had a name written in it!
Jesus died for us, our sins, and was resurrected to eternal life so He could take hopeless situations and flood them with His Love and hope. Beautiful Jesus takes our many broken pieces and turns them into peace.
These precious and homeless souls need to be shepherded to Him for healing. Jesus Is the reason in every season and has Risen!

As Vironika Tugaleva states, "I can't change you and you can't change me, but together we can work to change the world."
Inspiring just ONE person ALREADY changed the world.
We all need affirmations and validation that will tear down the cement barriers surrounding our tattered and bleeding hearts in need of Jesus' healing. 
Changed lives change Cities!

Since the depth of our past reveals the height of our future (thank God I'm almost six feet tall), are our heads too far up our pasts to see that we are putting more value on animals than mankind?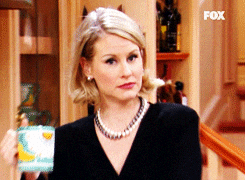 God's love is not based on performance. Jesus became Love. Before Jesus ever performed any miracle, He had the validation of God's love speaking from Heaven saying, "This is my Son, whom I love…" (Matthew 17:5).

God does not validate like we do. We validate based on what people do for us and how they make us feel. If our actions validate and bring value to what that individual needs, they in turn love. God validates based on relationship and that relationship requires intimacy.
Every single one of those drops of Jesus' blood shed on the cross was for me and for you. Each drop had our names on them.
We can be 100% certain, even if we don't have any further direction for our lives, that being and becoming LOVE is always God's will for us. Giving love away is easy, but it requires action. The only thing it costs is ourselves, our time and action.
That includes when there's traffic…
When we're waiting in long lines…
When the doctor is an hour behind…
When our in-loves (in-laws) are moving in…
When we feel we're accepted and loved, our self-esteem and confidence is boosted and it helps us make better choices and decisions. We start trusting others. And where Love radiates, our Beautiful Jesus heals.
I know this personally, because though my father and mother abandoned me, the Lord received me graciously (Psalm 27:10) with new life.

It's amazing what His Love does for us. The alchemy of transformation is nothing short of miraculous!
When Good Friday comes upon us and Easter, let's be awakened to the beauty that every tear and drop of blood Jesus shed suffering His unconscionable crucifixion on the Cross had a name written in it as He Became Love Himself.
I don't know about you, but my name was in one of those bloody droplets along with many homeless people's names. Now that's Love!

Until next time…

Thank You For Being Beautiful You!