When Speaking The Truth Hurts!
Hi, family and friends, and cliques/clicks! Being barricaded and isolated in our caves of hiding is daunting! Is someone bullying you? Gossiping about you? Judging you? Persecuting you?

How about expecting conformity in a Stepford Christian Clique/Click?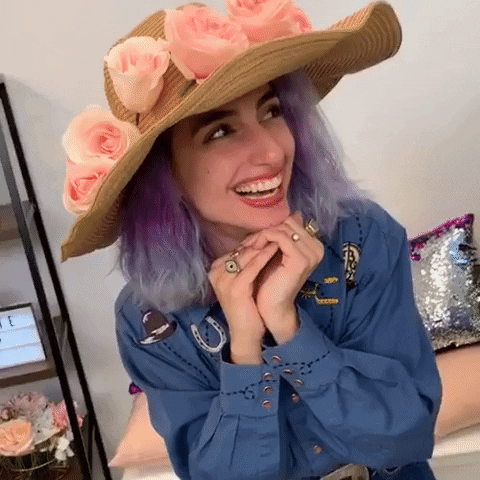 My lack of conformity and refusal to live out the clique/click demands while standing for Truth and change caused me to be ostracized.

Ouch…
No matter how you look at it, it hurt!
Since I'm bold and courageous (generally), and love my Jesus, I tend to stir up controversy…
A lot!!!
But the Truth sets us free, right?
Adversity ushers in promotion.

Being Bold Stirs Up Controversy
With cliques/clicks controlling power, people don't have to go very far these days admitting defeat, they just hit the delete button without much thought of a salutary dismissal, a goodbye, a see ya, or kiss our assets.
Those actions belong in hell!
Where's the love of Jesus there?
Is church membership a do-or-delete click/clique?
If our relationships, families and congregations are ruled by cliques/clicks, how is that representative of Christ?
It's not!!!

Even Jesus condemned the Scribes and Pharisees for their hypocrisy in Matthew 23:1-12 for not practicing what they preach.
Many people say they follow Christ, but they don't live by Jesus' standard of Love. Cliques/clicks don't embrace others.

If God is a God of justice, and He is, then as His ambassadors and representatives, how can we blindly continue to overlook these actions without waging war?
How do we teach and equip our children and grandchildren with the tools necessary to recognize the subtleties of evil?
Rejection may be our Protection…
But that doesn't mean the pain afflicted doesn't sting during the school of pain.
Being image bearers of Jesus Christ requires our actions to be centered around Love, His Love, that glorifies Him because we are made in His likeness.
It's hard when our voices have been cut and restrained because we took a stand for the Truth. Remembering Whose we are and belong to will validate our true worth and value as we embrace our identity proclaiming our uniqueness with royal blood running through our veins.

Who thought being in a cave of intimidation required boldness and courage while being bound, but exiting our caves to do wilder things for Jesus is quite daunting.
Ephesians 6:10-17 proclaims, as image bearers, we were designed and created to wage war against the spiritual forces of evil, to push back the powers of darkness.
Voice of Truth vs. Curse of Deception

Gullibility and being easily deceived is where we have to take a stand by knowing what the Word says. Allowing cliques to exist that deny fellowship/community because of race, age, marital status and/or conformity, we are partaking in the increase of the curse of deception.

Jesus extends open arms, not barricaded circles.
Choose Love!

God's asking us to trust Him. Are we willing to step out in wild faith and wage war by allowing Him to clothe us in a new wardrobe of courage and strength?
Or will we just retreat back into hiding?

Backlash and retaliation will be met with the roars of heaven as we boldly position ourselves for battle. No more backing down. If faith didn't require sharpened swords, persevering through the great unknowns would not require fierce battle cries.
We can't become desperate. Let's believe God will not only come through, but expect Him to show up and show off in His own spectacular way. God is able to do immeasurably more than all we ask or could imagine, according to His power within us (Ephesians 3:20), so…
What happened to being that valuable person God designed us to be with our own unique qualities that only we possess?

Community is built on uniqueness, not conformity!

Are we seeking the approval of others or God?
The approval of others is not only an intoxicating idol, it entices us to turn away from God through deception.
Do we hide from the truth and run with flags of hate when we become challenged with the truth?
Dwelling in the shelter of the Almighty opens our hearts to so much more during stillness. We realize that God knew us long before we were born or even conceived. He thought about us and even planned for us.

So when we're feeling discouraged and inadequate, leaning into God's Word, sweet friend, reminds us how we've always been thought of as valuable. We're God's treasured masterpiece, and He has so much more in store for us. These promises bring hope for tomorrow and strength for today.

Love is patient and kind. It does not dishonor others or is easily angered. Love does not delight in evil, but rejoices with the truth (1 Corinthians 13).

Until next time…
Thank You For Being Beautiful You!