Serving Peace and Joy with Love and Laughter!
Are you like me and suffer from Obsessive Christmas Disorder? You know our type, we live to experience all the romance stimulated from the idealized Christmas images that are only found in fantasies. 
Like the warmth from the dancing flames twinkling in the fire as we roast our chestnuts to the secrets below the snow offering warmth to those who know!
Sigh…
Talk about delivering Christmas with an endless supply of love and peace without all the stress and mess.
Get behind me, Sister. If that exists, I will take you down to get it first.
This year for the first time EVER, this Obsessive Christmas Decorator and Entertainer is putting away the Martha Stewart and Pinterest Perfections. No gold and red placemats underlaying the striking gold chargers, layered with multiple white gold-leaf etching plates that resemble more of a pyramid with matching gold silverware. These beauties won't find their respective spots on my table this year.
This year Christmas dinner and decor is simple, classy and easy to put together. The no hustle-and-bustle challenge, enjoying and celebrating the true meaning of Christmas, will be accomplished. My desire to spend quality time being present and connecting with loved ones is blessing me with the true gift of generosity that God gave us some 2,000 years ago.
The birth of Jesus Christ is the reason for this season in celebrating and initiating a time for giving to others through love. Jesus is Love. Love is an action I am choosing to emulate instead of hyperventilate.

We have lost what Jesus represents. The meaning now projects selfishness with our commercialization; not to mention our fantasies. Hello!!!
We deplete our bank accounts, spend countless hours putting up lights and moving out of our own homes just to accommodate all the Christmas cheer and decorations.
Oh, I'm guilty as charged…

I'm not saying I'm not decorating. I'm saying you can't land a 747 on my roof this year because you won't be able to see it 30,000 feet in the air.
Boo-yay!!!
It's important to decorate and glorify the birth of Christ, but there is more awareness of Santa than Jesus. Where is the time to connect, be present emotionally without being stressed out and living in the wrong hood (mindset), to love and be loved on with all those voices screaming to do more and BUY MORE???
Can I tell you a secret?
There is nothing worse than a hostess who is exhausted and peppers her guests with unwanted complaints leaking through her exhaustion about all the work she's had to go through to put on this GRAND spread!
Sound familiar?
These intentions may have been gracious initially, but with this perfectionism in full force, her attitude, nerves, sighs and ughs wipe out the blessings and gifts intended with coming together, loving one another, and celebrating the life of Christ that Christmas illuminates in meaning.
I admit, there have been times I was that woman above. I didn't know my leaking would turn into peaking.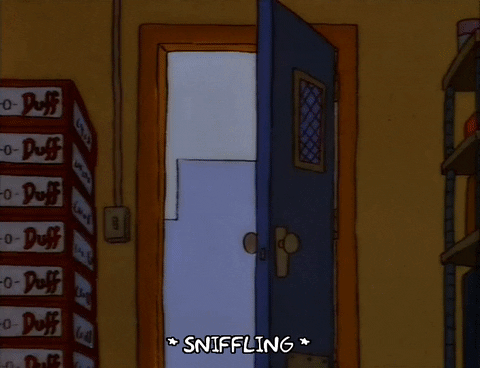 This Christmas I'm holding my first Christmas Open House called Christmas Love. 1 John 3:18, Dear children, let us not love with words or speech, but with actions and in truth, and serving PEACE!!!

This year my dish will be to spread the love of Jesus Christ by serving love, joy, peace and hope! I am trying to mirror Jesus by leaving a legacy of love, but I am not willing to literally lay down my life for all y'all, so…
That is something only Jesus can do!
Christmas is the Good News of God's Love
Gift of Generosity

We can only give with our beautiful hearts because God graciously gave to us first with the life of Christ (John 3:16). God reminds us not to fear through His gifting, "I bring you good tidings of great joy" (Luke 2:10). Without Jesus, we could not love. "Jesus amazingly and out of sheer generosity moved to save us" (Acts 15:11).

My Christmas dinners emphasize the gift of generosity which consists of two cups of love, one cup of friendship, one cup of encouragement, three cups of honesty, one cup of joy, one and one-half cups of peace, a spoonful of understanding, three tablespoons of respect, and sprinkled with patience and a pinch of salt and myrrh.

Mix friendship, love and kindness all together in a large bowl. Slowly add a few drops of understanding and peace. Stir in honesty and encouragement for a firm dough that is pliable. Sprinkle half of the respect and joy and mix well. Bake at 350 for 30 minutes with patience or until it rises with glory. Remove from oven and sprinkle the rest of respect and goodness and a pinch of myrrh and salt to preserve its beauty.
Serve this love to all. Make peace with your purpose in life and smile, Beautiful. Your life is the icing on the cake. You are Christ's Bride, after all…

As we celebrate the birth of Christ, I pray we're able to take the time to love our Lord for all He is and has done for us by giving Him our hearts. After all, He Loves us when we're unlovable. We are able to come to Him and be loved just the way we are. His birth is worthy of all celebration.

Until next time…
Merry Christmas and Happy New Year!