You Are Changing The World…
…When Your Love Changes Another's World!
Love Changes Everything! 
I was hungry and you fed me…

I was thirsty and you gave me a drink…

I was homeless and you gave me your room…

I was shivering and you gave me clothes…

I was sick and you stopped to visit…
I was in prison and you came to me…

All Because His Great Love Changes Everything!
Caring for the poor, the sick, the homeless, and the oppressed is the central tenet of our beautiful gospel and a sampling of the rippling effects of LOVE in Matthew 25:35-36.
Love…

We all crave it and need it to thrive and survive the grave!
Love is such a simple word, used often so frivolously, without knowing the costly meaning. Love isn't a feeling. Oh sure, love does tap into our feel-good dopamine receptors while wrapping our bodies with excitement. But love moves us into selfless action.
This small act of love creates a ripple that doesn't cripple. This rippling effect grows from the core of love that soars above like a dove. Higher and higher!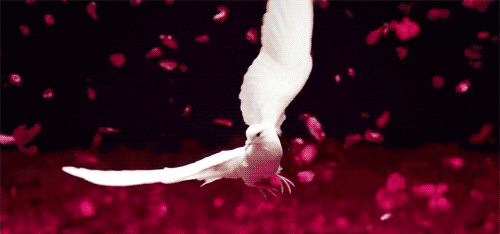 We may never see the effects from these tokens of love, but we will hear of their life. When we deposit tokens of love, kindness or even laughter into another, life begins anew and new growth breaks through.

Living with intention and purpose is synonymous with the cause and effect of Jesus' beautiful words in John 15:12, "This is my command: Love one another the way I loved you. This is the very best way to love."
Every single one of our selfless acts of kindness, loving and cheerful thoughts ushers us into the presence of love. Where LOVE blooms, it looms!
When we have been touched by the love of God, our lives are equipped with an endless supply of golden tokens. Living under the umbrella of Love Himself radiates endless grace.

Each token of kindness deposited through love continues to grow and grow in size and touches others until you can no longer see its border.

Dropping tokens of love through praise and cheer into an overwhelmed and rude hostess, the rippling effect reaches others. Because this encouragement of love diffused her stressed-out nature, she was able to be present and loving towards her children after a hard day.
Her children, being filled with the comforts of love and contentment, sleep well. This blesses their teacher and other students with consolation and instruction that pours into others who are leaning towards destruction.

Smiling at the person who had cut us off earlier instead of exhibiting road rage with the typical extension of middle finger wage confuses the anxious offender.
Stunned and focused on our love reaction, they intuitively react the same; allowing another distressed driver space to escape.
Unbeknownst to us that car needing space was transporting a delirious woman in labor and preparing to give birth in the backseat.
That newborn baby's life was extended by being delivered safely into a sterile E.R. environment instead of the filthy backseat barrel.
The umbilical cord tied around his neck, depriving him of oxygen, would have delivered death without the rippling effects of LOVE which gave him breath. 
All Because of His Great Love…
Who knows what will become of that newborn (future loving president?) all because a simple act of kindness was received through the token of LOVE. 
We'll probably never know Love's rippling effects that continue to grow and grow, nor the power delivered behind its borders, but being a part of it is transforming.

Love is the answer to all of our problems. We can never love enough. Love is kind. Love does not anger easily. Love forgives. It covers over all wrongs. When we reciprocate our love like God, it changes us and those in our sphere of influence. It causes us to do amazing, selfless acts that we would otherwise not do.
His Great Love changes everything…
Whenever you did one of these things to someone overlooked or ignored, that was me—you did it to me.  (Matthew 25:40 MSG)
Weekly Challenge:  Let's open our hearts by initiating a tsunami of love that will reach beyond all borders. After all, love is in the air with Valentine's Day.
Sojourning with Jesus, hearing his words of love whispered to our hearts, "Be Mine, Sunshine. I love you," while getting drunk on God's Love trumps champagne and chocolates, and deposits huge amounts of love into the overdrawn bank accounts of others.

When you've been embraced and loved through His amazing grace, you know it's because His Great Love Changes Everything.

Enjoy the lyrics of Your Love Changes Everything while clicking on the song below.
Lord, you spoke those words.
You spoke so tenderly.
Now I choose to believe
You love me, you love me, you love me!
You're taking me by the hand again,
Giving me strength to dance again
Cuz your love changes everything.
Your love changes everything!
When my heart is frail
And when I'm incomplete,
I will choose to receive
You love me, you love me, you love me!
Oh, you never fail
When I look at you.
You never fail,
And I trust in you.
And Lord, you never let go.
You never let go of me.
You never let go!
Until next time…
Thank You For Being Beautiful You!