God Selects What Man Rejects!
Are you feeling rejected?
Maybe you're being redirected!
We've all experienced rejection! Rejection often hurts like hell! Rejection develops insecurities leading to impurities. Impurities lead to isolation. Isolation leads to depression. Some of us even wallow in rejection and remain hollow. Some bolt and revolt.
But when was the last time we stopped long enough to realize that maybe, just maybe, this rejection we're encountering is nothing short of God redirecting our lives? We are, after all, created and designed in His image to be His masterpiece and work of art!

This Woman…
Has fought a thousand battles,
But is still standing…
Has cried a thousand tears. Probably closer to a million,
But is still smiling…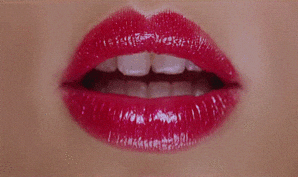 This Woman…
Has been broken and left unspoken…
Has been betrayed and left afraid…
Has been abandoned and left branded…
Has been orphaned and left without fortune…
Has been abused and bruised…
Has been rejected and redirected…
But This Woman…
Still walks boldly while wearing her crown…
Insists on being different…
Laughs loud reaching the clouds…
Lives without fear and loves to cheer…
Loves without doubt…
This woman is beautiful…
This woman is humble and ready to rumble…
This woman is courageous and it's often contagious…
This woman is treasured beyond measure…
This Woman Is M-E!
Yes, Y-O-U…
♥♥♥

Let your love for God change the world, but never let the world change your love for God!
Being Unique Doesn't Stink!
Change takes Courage…
Courage over Comfort…
Courage breeds Confidence…
Confidence takes Chances…
Chances offer Celebrations…
Celebrations deliver Connection…
Connection contributes to Community!
Communities who connect, contribute and celebrate delivers change!
May we never forget that once upon a time what we once perceived as being rejected might very well have been God's way of protection while grabbing us by the bit to redirect our stubborn fits!!!
Can I hear an Amen along with the ahem?
Take a moment, Treasured Masterpiece, to look into our Beautiful Jesus' tear-stained face. In all your distress, He too was distressed. And in His Great Love and tender mercy, He redeemed you. Now that's love worth celebrating!

Until next time…