Why Is Being Patient and Kind So Exhausting?



As God's chosen people, holy and dearly loved, clothe yourselves with compassion, kindness, humility, gentleness and patience.  Bear with each other and forgive one another if any of you has a grievance against someone. Forgive as the Lord forgave you.  And over all these virtues put on love, which binds them all together in perfect unity (Colossians 3:12-14).

I knew better.  The lies!  I was exhausted and accosted.  I didn't feel humble.  I sat there ready to crumble.  My patience was beyond tested and my heart arrested.  I went from "THE FAVORITE" to being rejected "INDEFINITELY."

Indefinitely???

All because my "life-line" (cellphone) access was nonresponsive for over four hours.
Four hours, really?
Who cares it was due to surgery.

Four hours???
I have a 24-hour rule; thank you!
God forbid, the power of cliques (and clicks).  Rejection was my protection for not fitting in the clique mold because I clothe myself with…
Their ricocheted venom!!!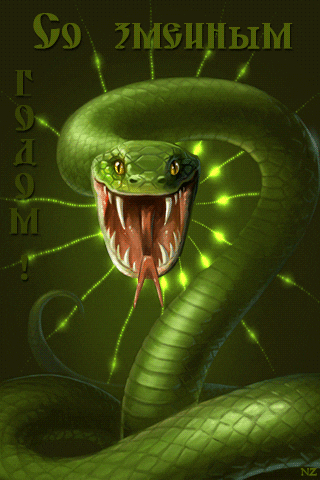 I'm your worst fear;
I'm your favorite! 
My patience and gentleness must have also been surgically removed because my claws wanted vengeance and I wanted it right then and there!

Scorned?

Pretty much!

Being subjected to the power of cliques (clicks), both literally and figuratively, opened my eyes AGAIN to how subtle evil creeps into our lives, relationships, jobs and our churches.
Christian Cliques/Clicks Want Conformity and Convenience!
Are we only as important to the demands and conformity in our Christian cliques/clicks?
Will we mourn the death of our Christian clicks/cliques long enough to break through the fear of missing out in order to be different, authentic, present and loving?
Sick or click???

I thrive loving on others and being "kind to the ungrateful and wicked" (usually…), but when the constant sting of slander and persecution latches on like a leech sucking the very life out of me, I find myself unable to grab ahold of that venomous snake and bite its head off and spit it into the fire.  Instead, I allow the wounds of the ricochet to continue assaulting my heart.
We know better than to give the enemy any more haunting power, so why do we allow the sting from others' judgment to keep us wrapped up replaying the lies over and over?

That's wasting precious time where I should have been healing and not at war, but… 
Outwardly, I was being Godly by forgiving their actions, but inwardly, I was roaring like a lion and it was devouring my own flesh from the inside out. 
I could no longer shake off this leech effect (viper) that latched on to extend kindness and forgiveness like Paul did in Acts 28:1-6 when the superstitious islanders cast judgment waiting for him to swell up and die. 
Sound familiar?

It's hard to shake off the venomous actions of others and let it go when we're isolated from communal support.  Clicks/cliques can't deliver the support we need when our hearts need to be held, they only add insult to injury. 
Lives laid down in love and service deliver comfort and compassion.
Being naturally a people pleaser, I find myself often in a tug of war trying to emulate our Lord in Psalm 103:8; being slow to anger.  I love being different, so I must take a stance against these cliques/clicks because society tells us our demise is just a click/clique away.
Presence Requires Transparence!

I'm choosing to be a "present beloved" who puts on love everyday.  Someone who isn't easily distracted.  That's hard with all the demands vying for our attention and the blood-sucking leeches.  And with my lack of social media precedence, it offends many because the affirmations of the "likes/clicks" esteems their identity and worth.

Isn't a person's physical presence more valuable and precious than clicks/cliques? 
We all want intimacy… 
God knows what we're going through and thinking.  He desires that we'll lean into Him and release the vengeance so He can pour peace and healing into us.  He reminds us, "Beloved, never avenge yourselves, but leave it to the wrath of God, for it is written, "Vengeance is mine, I will repay, says the Lord" (Romans 12:19).
Sometimes that is sooooo very, very hard to do… 
Especially when God isn't reactive!

Are we making present, loving, authentic connections filled with compassion, humility and gentleness?

Do Christian cliques/clicks allow us to just be and receive?

Clicks/cliques want conformity, not uniqueness and authenticity…
I pray this connection of patience, kindness and forgiveness is something my children and grandchildren will walk out in their lives because vengeance belongs to God.

I'm choosing to let God vindicate my pain!
"You intended to harm me, but God intended it for good to accomplish what is now being done, the saving of many lives" (Genesis 50:20). 
Until next time…

Thank You For Being Beautiful You!